INFLATABLE ASSAULT COURSE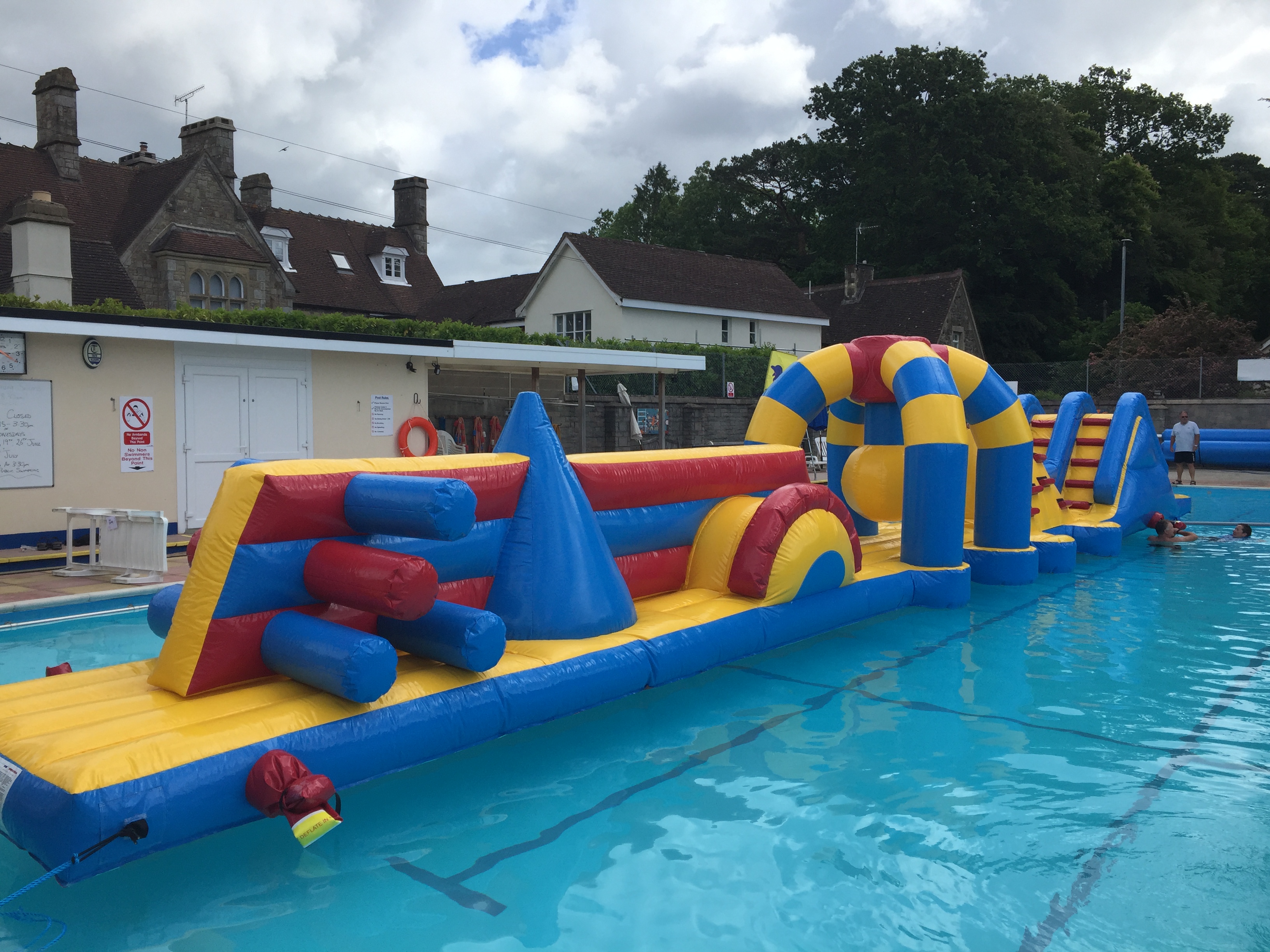 Following the success of our Lottery Fund Application, we are now the proud owners of this amazing toy !
We aim to use it as much as we can this year, then program in sessions exclusively for it's use from our 2020 season.
Every Thursday evening (starting on 25th July) in the school holidays at 6pm it will be in the pool for an hour. The cost will be £4, and a separate cost to our season/block tickets. Tickets are available to pre-book at the kiosk, or just coming in on the day.